Track entitled 'Why and Wherefore' by Al Jewer & Andy Mitran now featuring on Moon Phase Radio.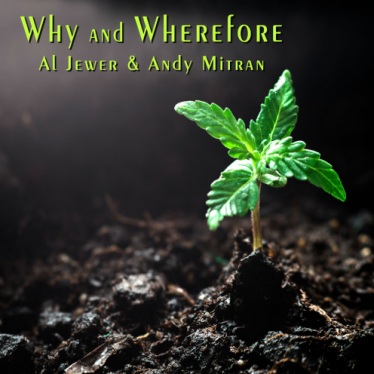 In their own words:

" A return for us to our ambient roots. Why and Wherefore speaks of purpose, new beginnings and hope. Al returns on Ebow guitar, providing a silvery web connecting this piece's parts. Bookending this selection, one of our hallmarks, the flute cloud is back, to bring breath and intimacy to this delicate atmosphere. Andy has woven warming layers of analog synths to hold this gentle piece. This track is perfect for your quiet times. Relax and enjoy".

For more information, please visit - https://linktr.ee/al_jewer_and_andy_mitran



The third album by Daryl Groetsch to feature on Moon Phase Radio is entitled 'Ease'.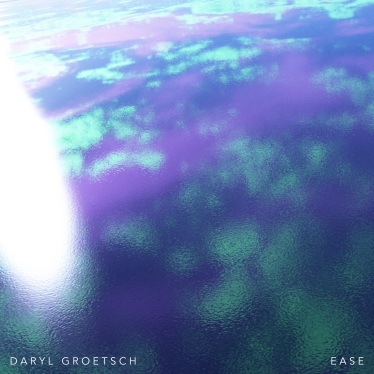 Daryl Groetsch (pronounced Gretsch) has been making synthesizer based ambient music since the late 90s. Most of his work since then has been under the Pulse Emitter name.

Returning to this form of pure ambient space music fulfils a vision born from hearing a late night ambient program on public radio as a kid, and striving to achieve this sound ever since.

Ease was released March 4th, 2022

Track List:

1. Waves Rolling In 09:22
2. Ease 09:48
3. Sparkling Tenderness 20:18

For more information - Apple Music, Spotify, Twitter, Instagram, Pulse Emitter, Bandcamp



Latest track from Mental Minority entitled 'Lost' now featuring on MPR Chill.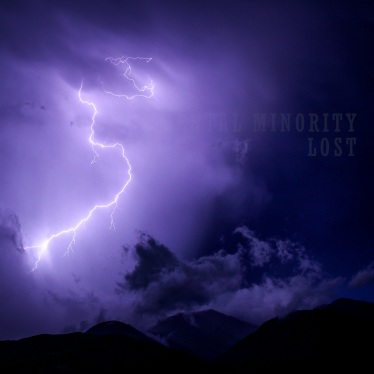 Producer Mental Minority is what Skyrim is to the PS3 world. Noteworthy, respected and continually revered, Bremen's jewel in a synthesizer crown keeps shining alight in the darkness of the unworthy.. and the delusion of the untalented. Mental Minority makes it all seem real and extremely "Kraftwerk" & "Fear of Tigers" possible."

'Lost' was released on January 13, 2023

For more information: YouTube, Spotify, Bandcamp



"SUCCESSFUL FAILURE", the latest album by Mike Hans STEFFL is now featuring on Moon Phase Radio.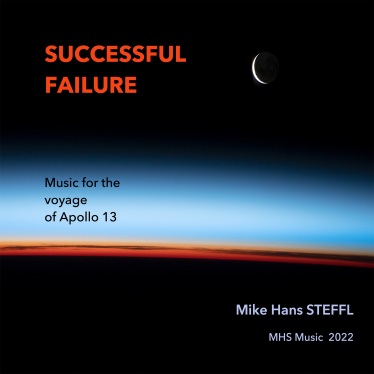 Mike Hans STEFFL is a German photographer and DOP, but also a musician, doing electronic music since the 1970ies. Born in 1959 he was mainly influenced by artists of his youth, like Klaus Schulze, Tangerine Dream, J.M. Jarre and Vangelis. His main genre is Berlin School and Ambient music.

In order to capture every emotional moment of his playing, he decided to record only true LIVE situations in his studio in Munich, Germany. Since 2018 he often goes DAWless to avoid a computerized production. All of his instruments are real hardware, sometimes true analog oldtimer, but he also likes to combine this vintage gear with new digital synthesizers.

"SUCCESSFUL FAILURE" Music for the Voyage of Apollo 13

This concept album is my approach to show the emotional side of the perilous voyage of Apollo 13. We all know the story of this space trip that did not end in a deadly disaster, although the crew was sometimes closer to death than to success.

I try to make the listener feel what was behind the thorough and controlled behavior of the crew. The three astronauts had to encounter a variety of problems, worries, and fears. My music dives into these different situations and reflects the moments of hope and danger. Finally, the crew came back to earth alive, due to the unified efforts of a great team. The mission couldn't be completed, but it turned out to be a "SUCCESSFUL FAILURE".

For more information:

YouTube, Soundcloud, Apple Music, Spotify



Thirteen years on air

Yet another difficult year over with, but we survived, and we move forward, let's hope 2023 brings better things.

A massive thank you to our supporters, you're amazing and make this whole thing possible. Your generosity in such difficult times is truly humbling.

To the musicians who produce the music and make it available for us to play, thank you so much, you give us the purpose.

And to the listeners, your kind comments and feedback make it all worthwhile, thank you!

Wishing everyone a Happy New Year!