New artist "Mysteries of the Night" with their new album "Alive Inside The Tank" now playing on MPR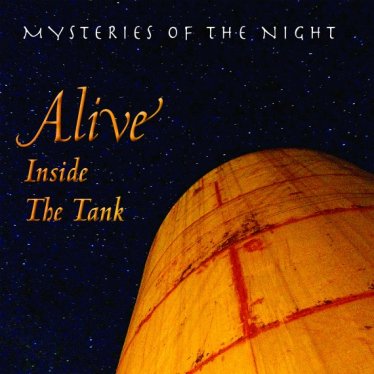 Mysteries of the Night is a duo with James Marienthal on Native American flutes, Mama Quena, dual chamber flute, silver flute and percussion; and Sarah Gibbons handling vocals, hand drums and percussion.

On the album Alive Inside The Tank the musical group Mysteries of the Night dives into a profound exploration of music recorded live inside one of the most unique sound chambers in the world, an old abandoned empty steel water tank sitting on top of a hill overlooking the small town of Rangely, Colorado. Music created inside The Tank features an uncanny resonance and reverberation where every note is enhanced into a compelling swirling sea of sound. This recording contains deep spacious flute tones, fluid vocalizations, and earthy eerie percussive sounds and vibrations that create an intimate, timeless, meditative, powerfully-moving, musical journey.

The first known recording made inside The Tank was in 1976, and a few more have followed, but Alive Inside The Tank by Mysteries of the Night is the first full-length album recorded there to be released into worldwide mainstream distribution on an established record label (Silver Wave Records, based in Boulder, Colorado).

For more information on Alive Inside The Tank and to sample tracks, visit silverwaverecords.wixsite.com/mysteriesofthenight1. CDs and digital download tracks are available at online sales sites such as Amazon, iTunes, eMusic and many others. All sales proceeds go to Friends of The Tank, a 501(c)3 non-profit organization offering educational and community programs. For more information about The Tank, visit www.tanksounds.org


New artist "Psychedelicdonny" with a new single entitled "Elements of Magic" now playing on MPR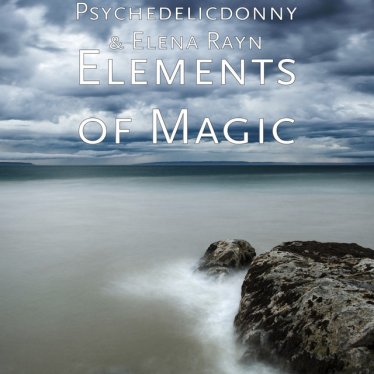 New artist Franco Esteve with his new single "Siurana Spell" now playing on MPR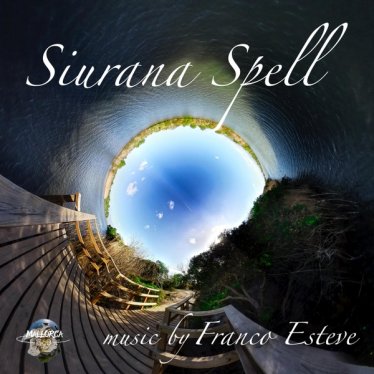 Franco Esteve, a multi-disciplinary artist and composer, is known to create music with a film focused, story-driven approach that both penetrates the soul, and touches the humanity of his listeners. His brand of music captivates his listeners and audiences, as it evokes universal emotions in them while taking them on the journey of the story. "Siurana Spell" is a unique creation by this rare gem of a composer, who is carving a particular niche for himself, innovating within each genre.

"Siurana Spell," is a new age-style song that is both meditative and relaxing while simultaneously evoking some classic, romantic themes Franco Esteve created. It was written specifically for Mallorca 360's 360-degree, virtual reality video of the Siurana Canal in Muro, Mallorca, Spain, where you can relax and contemplate the canal's beauty, virtually standing on the dock next to it. It transports you beyond the canal, and romantically lifts you to a loving and relaxing space.

The music and sounds are meant to transport you not just to what you see in the video, but beyond the video itself, so whether you're watching, or you close your eyes while listening to the music, you move beyond yourself and unto a higher plane of relaxation and love.

You can listen to "Siurana Spell," and find more information at CDBaby. It is also available on iTunes, Amazon, and on all the main music streaming services and online stores.

Please visit Siurana Spell at CDBaby:


New artist and album, Bob Holroyd with "The Cage" now playing on MPR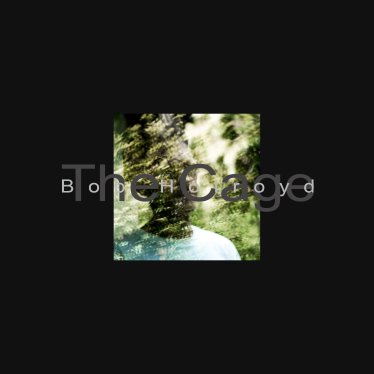 Over the course of his musical career Bob Holroyd has pioneered music that crosses musical and cultural boundaries, and as a result his music is influenced by a diverse array of sights and sounds from around the world. Holroyd's music has often included influences from his extensive travels in Africa and Asia, and ranges from intense walls of percussive drumming -- as on his cult club classic "African Drug" -- to delicate atmospheric soundscapes, such as the beautiful "Looking Back" -- a track recorded for the "Sanscapes" project to highlight the plight of the Kalahari Bushmen, whom he collaborated with. Similarly, he also recorded the Islamic Call to Prayer at Regent's Park Mosque, writing a moving and dramatic piece around the haunting vocal by Yusuf Islam (formerly Cat Stevens).

Bob Holroyd's album The Cage once again brings this master of sound manipulation and musical space-shaping to the forefront of the avant-garde music scene with his intriguing exploration and eclectic experimentation. Inside The Cage album, this U.K. multi-instrumentalist and sound-designer states the recording's premise: "Freedom is a larger cage, a longer page, a wider stage. True freedom comes not from escape, but allowing everything in."

More information on Bob Holroyd and his music is available at his website bobholroyd.com



New artist and album, Fuzzmuzz with "An Imperfect Circle" now playing on MPR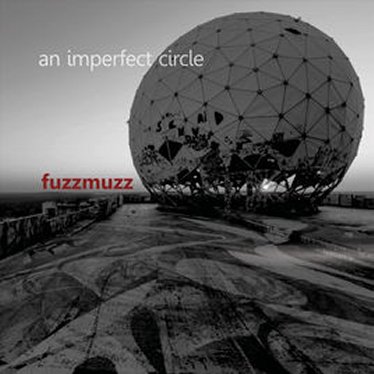 Winston Harrison creates music that has texture, color and finds freedom from structure. Dreamy sonic landscapes that wander over hills from dark places into the light. Winston recorded his first album as "Fuzzmuzz" back in 2005. After touring extensively with singer-songwriter Gabe Dixon, he found freedom in creating these formless loops of sound. "One" is characterized by hypnotic rhythms and his identifiable guitar and lapsteel. His music was featured on ambient radio shows like Echoes and Musical Starstreams. The second release "Hearts of Wandering Clouds" marked a departure from rhythmic pulse and deeper into textural sonic painting. Influenced by the music and thinking of Brian Eno, Winston likes to create music that never repeats the same way twice. "I can create music that moves beyond me when I add in chance". Interestingly enough, his sock drawer functions the same way. No two socks ever meet twice.

"An Imperfect Circle" is the third release from Fuzzmuzz. All 3 releases can be found on iTunes, CDBaby and Spotify



Upcoming album release entitled "Apophenia" from Richard Dart now playing on MPR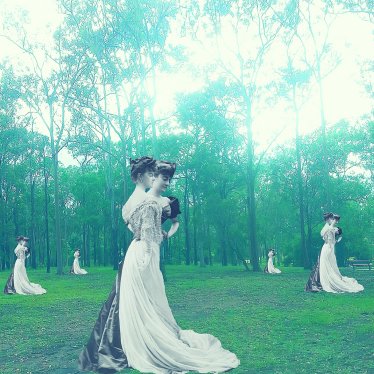 Richard Dart makes atmospheric, ambient music using a wide variety of synth and more natural keyboard voices and effects with occasional guitar.

Based in Brisbane, Australia, Richard Darts ambient music often contains elements of Rock and Pop music, he plays synths, piano, organ, slide guitar and also sings a little.

The new double album "Apophenia" is due for release on the 2nd of February and will be available via Bandcamp



Wishing all our Listeners and the Artists who create the music a Happy New Year.